BRILLIANT
THEOSOPHY
WEBSITES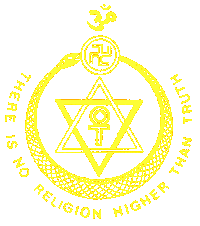 List put together by Dave Marsland.
Don't go looking for anybody else.
Your Own Theosophy Group Starts Here
A Guide to starting your own Theosophy Group
Nobody Owns Theosophy
(But some want you to think they do)
This is for those who want to establish an independent
Theosophical Group which runs its own show rather than
affiliate to a larger body which drains its resources
for little or nothing in return.
The Cardiff Theosophical Society Website
Ageless Wisdom Through Theosophy
The Friends Meeting House
Tor Hill Road Torquay, Devon, England TQ2 5RT
This very active Theosophical Group has a
interesting & informative Website, well worth a visit.
The Ageless Wisdom of Theosophy
The Friends Meeting House, Tor Hill Lodge, Torquay, Devon, England TQ2 5RT
Theosophical Society in Ireland (Adyar)
2 Lodges
Belfast Lodge (Fortnightly Meetings)
Phoenix Lodge, Dublin (Quarterly Meetings)
The Theosophical Society in Ireland
The Theosophical Society in Ireland is a wholly independent Irish Organisation.
We are the successors to the original group of Theosophical Students in Ireland
 who received their charter directly from H P Blavatsky
Please note that we are not affiliated with any other organisations local or international.
Theosophy – James Joyce Centre
35 North Great George's Street
Theosophical library and reading room of M Carlin
Edward Abdill's Theosophy Website
The Northeast Theosophical retreat center in Craryville, New York,
offers a variety of courses and workshops
1184 Route 11, Craryville, NY 12521
The Washington, DC, Lodge of the United Lodge of Theosophists is located at
4865-A Cordell Avenue, Suite 230, Bethesda, MD, 20814
ULT Bethesda – Youtube Channel
A large number of excellent Theosophical talks
United Lodge of Theosophists of Philadelphia
1917 Walnut Street, Philadelphia
The Teachings of H P Blavatsky and the Masters
A United Lodge of Theosophists Website
Crosbie Hall, 326 West Sola Street, Santa Barbara, California 93101
Robert Crosbie House, 62 Queens Gardens, London, W2 3AL
PO BOX 4587 Edmonton, Alberta, Canada T6E 5G4
La Loge Unie des Théosophes de Paris
Geünieerd Loge Van Theosofen - Antwerpen
Frans van Heymbeecklaan 6, 2100 Deurne, Antwerpen, België.
Gudspekifélag Ísland
Hér er aò finna upplys ar um félagid greinar og dagskrá  
Sankt Knuds Vej 27, 1903 Frederiksberg C, Denmark
Teosofisk Fellowship - Heart Flow Foreningen
Esbjerg & København
Teosofisk Fellowship blev grundlagt af Ananda Tara Shan,
som var en mystiker og en teosofisk lærer.
Hun begyndte sit arbejde for Jordens
Åndelige Hierarki – Visdomsmestrene  i 1975
og fortsatte utrætteligt med sin opgave til sin død i 2002.
Theosophical Fellowship was founded by Ananda Tara Shan,
 who was a mystic and a theosophical teacher.
  She began her work for the spiritual hierarchy
of the earth; the Masters of wisdom in 1975 and
continued tirelessly with her mission to her death in 2002.
A Magazine Devoted to
The Living of the Higher Life
Theosophy Company (India) Private Ltd.
40 New Marine Lines, Mumbai 400 020, India
An Online Theosophical Research Center Since 1994
Llanfairfechan Theosophy Audio
A Theosophical YouTube channel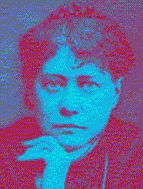 Helena Petrovna Blavatsky
1831 - 1891
The Founder of Modern Theosophy
Quick Explanations with Links to More Detailed Info
This site focuses on Madame Blavatsky and her teachings.
It features an introduction to Theosophy, study aids, research tools,
original text, supporting evidence, membership, and visitor interaction.
Dave's Streetwise Theosophy Boards
The Theosophy Website that welcomes Absolute Beginners
A Free introductory Theosophy Course.
If you run a Theosophy Study Group, please
feel free to use any material on this Website.
The Most Basic Theosophy Website in the Universe
If you run a Theosophy Group you can use
this as an introductory handout
The National Wales Theosophy Website
Θεοσοφική Εταιρεία στην Ελλάδα
Theosophical Society in Greece
The Theosophical Value of Tekels Park
Tekels Park, Camberley, Surrey, England. GU15 2LF
Once the Jewel in the Theosophical Society in England's Crown
News Desk for Blavatskian Studies in the 21st Century
Keeping readers up to date with the
latest news & development in Theosophy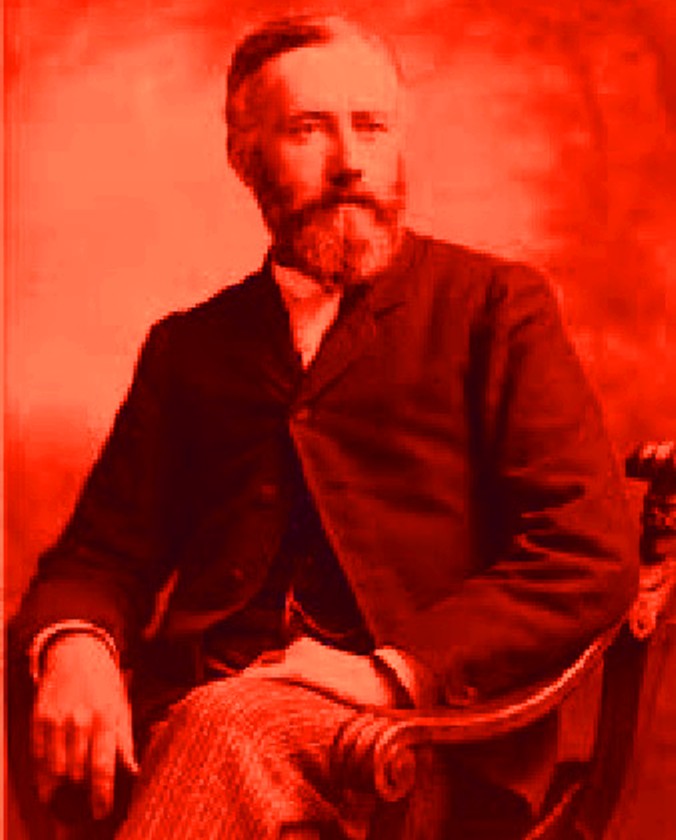 William Quan Judge
1851 - 1896
Biography of William Quan Judge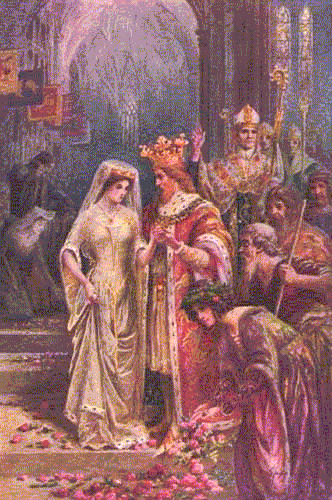 King Arthur's
Marriage to Guinevere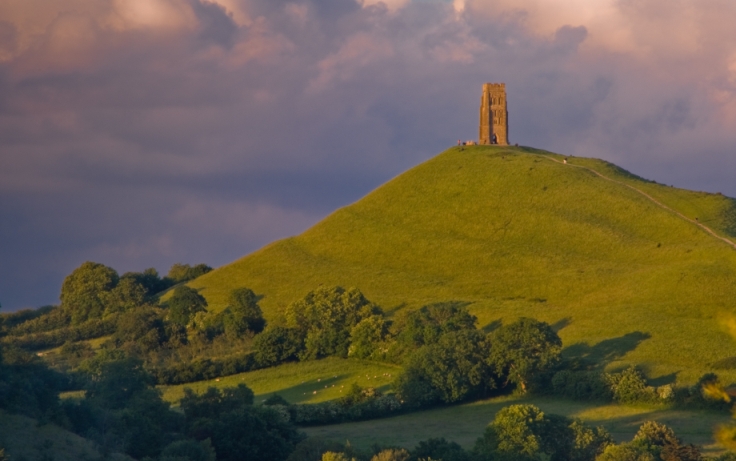 Glastonbury Tor
Glastonbury, Somerset, England.
The Theosophy Cardiff YouTube Channel
Directory of Theosophical Glossaries
The Theosophical Society, American Section
Theosophical Society, Australasian Section
Die Theosophische Gesellschaft Pasadena
Homepage und Theosophische Artikel auf Deutsch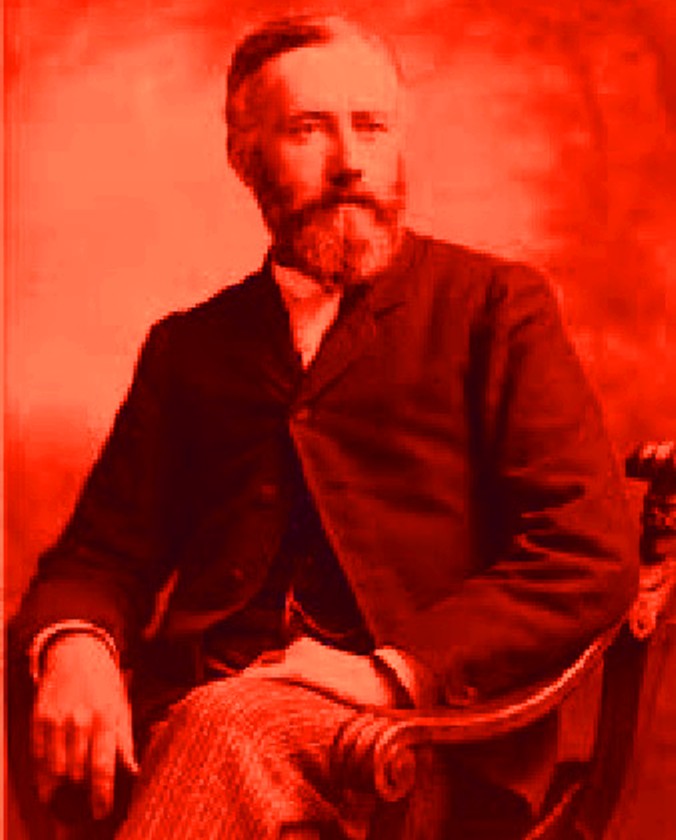 Leiter der Theosophischen Gesellschaft von 1892 – 1896
Es ist eine allgemeine Überzeugung der Menschheit, dass der Mensch eine unsterbliche Seele besitzt.
Dem fügt die Theosophie hinzu, dass er eine Seele ist und dass zu dem die ganze Natur beseelt ist;
dass ferner das riesige Aufgebot von Dingen und Menschen nicht nur Anhäufungen von Atomen sind,
die zufällig zusammengewürfelt wurden und sich folglich ohne Gesetzmäßigkeiten entwickelt hätten, sondern dass alles,
bis hinab zum kleinsten Atom, Seele und Geist ist, in ständiger Entwicklung unter der Herrschaft des Gesetzes,
 das dem Ganzen innewohnt. Wie die alten Weisen lehrt auch die Theosophie, dass der ganze Evolutionsprozess
das Drama der Seele ist und dass die Natur nur zum Sammeln seelischer Erfahrung existiert.
                                                                                                   William Quan Judge: Das Meer der Theosophie
Theosophical Society in Maryland
523 N. Charles Street, 2nd floor · Baltimore Md. 21201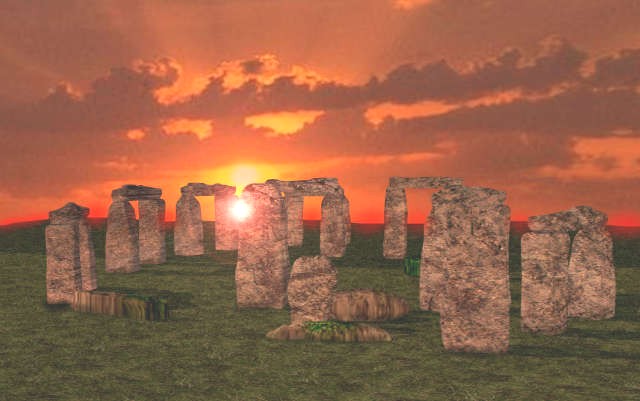 Stonehenge, Wiltshire, England.
The Theosophy Cardiff Stonehenge Pages
____________________________________
Presented by Dave Marsland of Cardiff Theosophical Society
Presented by Dave Marsland of Cardiff Theosophical Society
Llanfairfechan Theosophy Audio
A Theosophical YouTube channel
An informative & scholarly website founded in 1985 by Leslie Price
and edited since 1990 by James A. Santucci
Theosophical Society Collection
This collection was transferred to the University of Sheffield Library's
Special Collections department from the National Centre for
English Cultural Tradition in 2007, and comprises
around 500 books relating to the topic of Theosophy.
The books are available to view for research by appointment.
The University of Sheffield, Western Bank, Sheffield, S10 2TN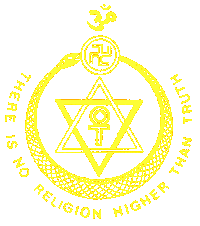 Foundation of the Original Theosophical Society 1875
The first Theosophical Society (1875-1896) was founded in 
New York on November 17th 1875 by Helena Petrovna Blavatsky,
Colonel Henry Steel Olcott, William Quan Judge and others.
The Theosophical Movement now consists of a diverse range of
organizations which carry the Theosophical Tradition forward.
____________________________________
Theosophy has no dogma, no priesthood or diploma elite
and recognizes no spiritual head
All ideas presented at meetings are for consideration
____________________________________
BRILLIANT
THEOSOPHY
WEBSITES
Site prepared by Dave Marsland